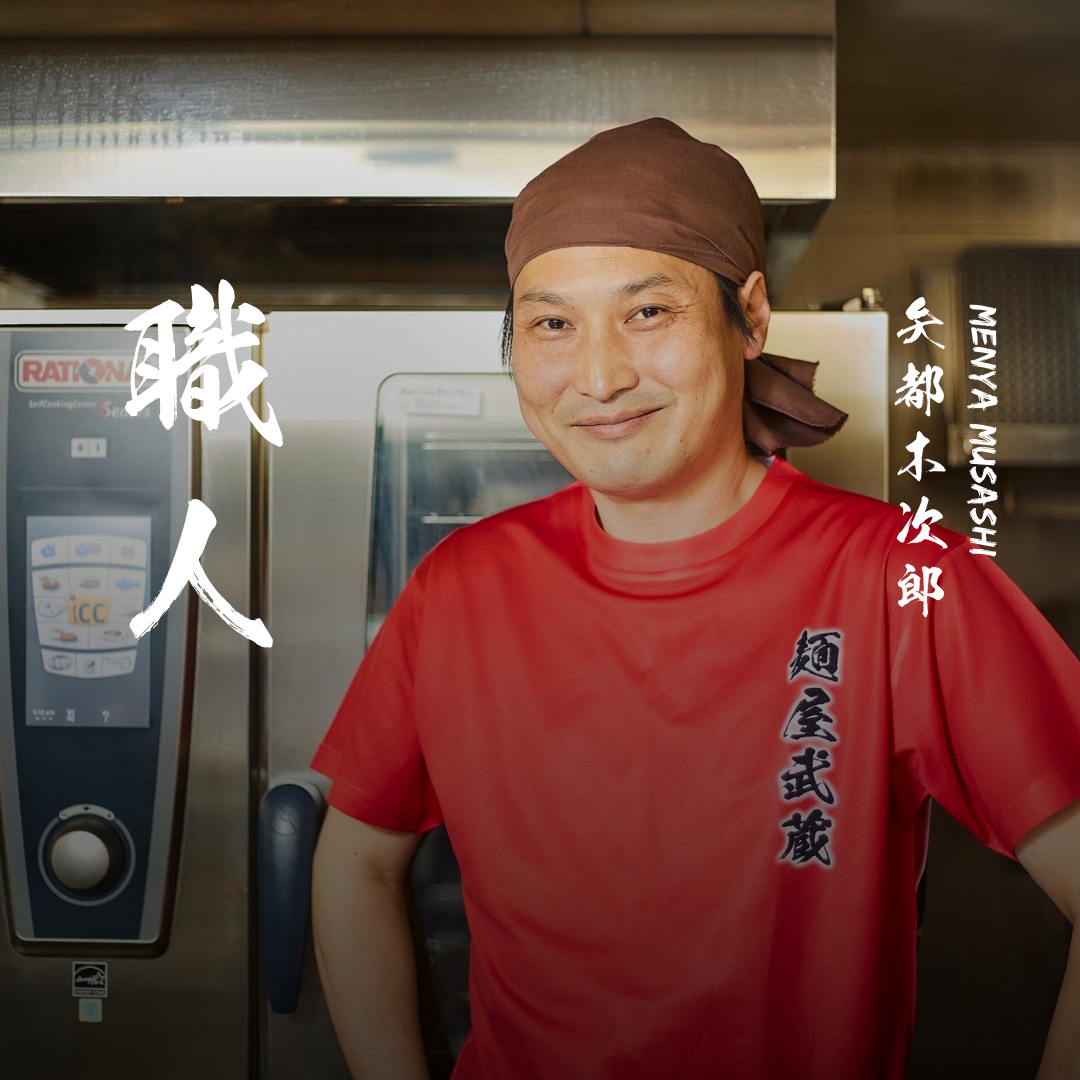 PRIMARY INSTRUCTOR
Master Jiro Yatogi
He has dedicated more than 20 years of his life to ramen while working at Menya Musashi. A master of his craft, Mr. Yatogi has poured all the knowledge and experience of his professional ramen history into creating vegan ramens.
Menya Musashi was the first ramen restaurant chain to proudly serve vegan ramen in Japan, and became a pioneer in the field. READ MORE
COURSE STRUCTURE
The course will teach you how to make those 5 fundamental ingredients; 2 kinds of noodles, 2 types of ramen stock, 3 tares (sauce), 5 flavoring oils, and 3 toppings. If you acquire how to make each of them and assemble them, the possibility of ramen creation will expand infinitely.
The course is designed to teach the formula to unlock more than 180 combinations of ramen over 14 days. Divided into 58 lessons and 8 chapters containing photos and videos with subtitles to make it easy for anyone to become familiar with vegan cooking.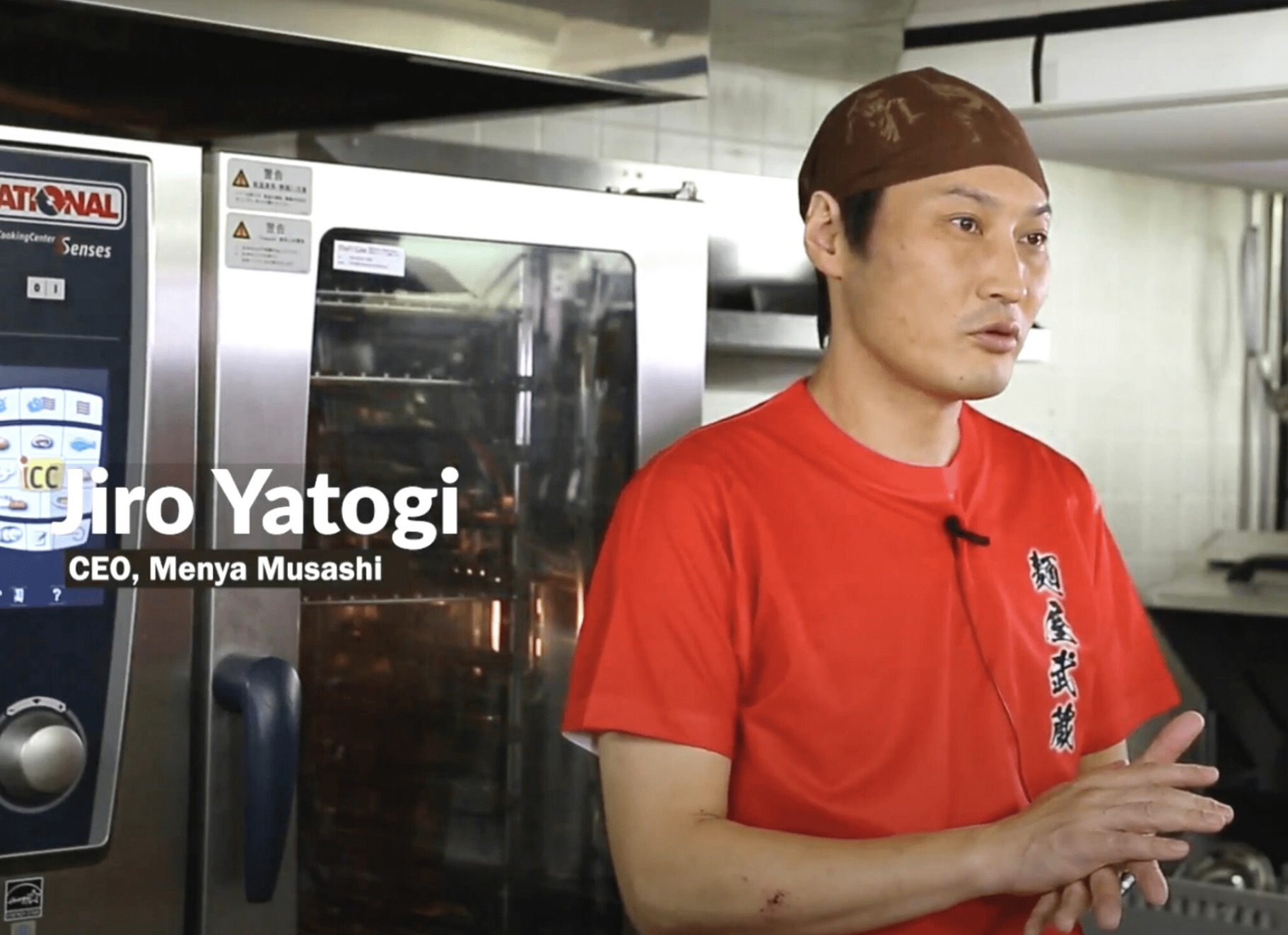 It explains the entire course structure and basic knowledge about ramen. You will get to know more about a lecturer, Mr. Yatogi.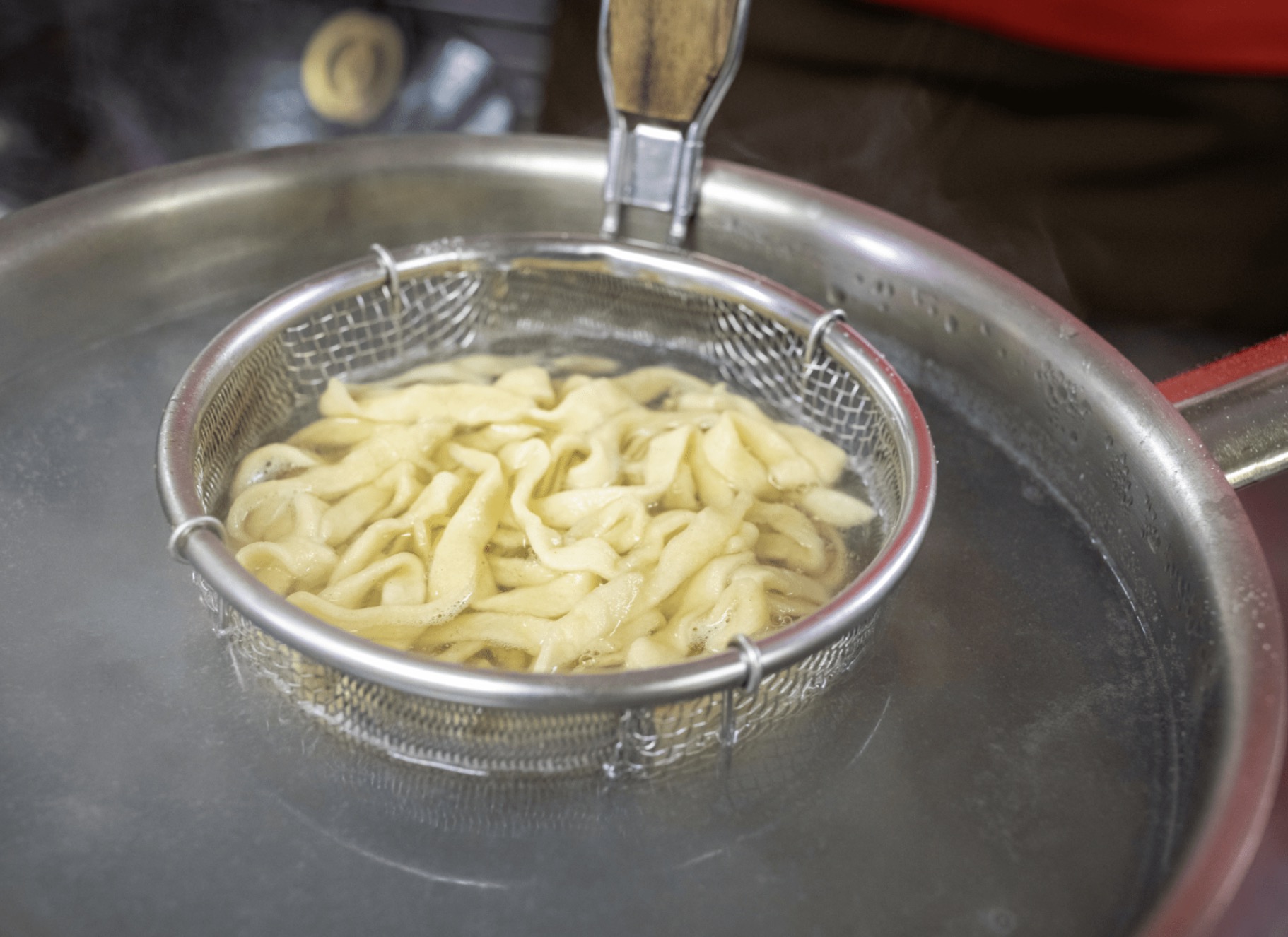 CHAPTER 2: RAMEN NOODLES
In this chapter, you will learn how to make fresh ramen noodles from scratch. It can be made effortless by using a pasta machine and pantry-friendly/common ingredients that you most likely already own.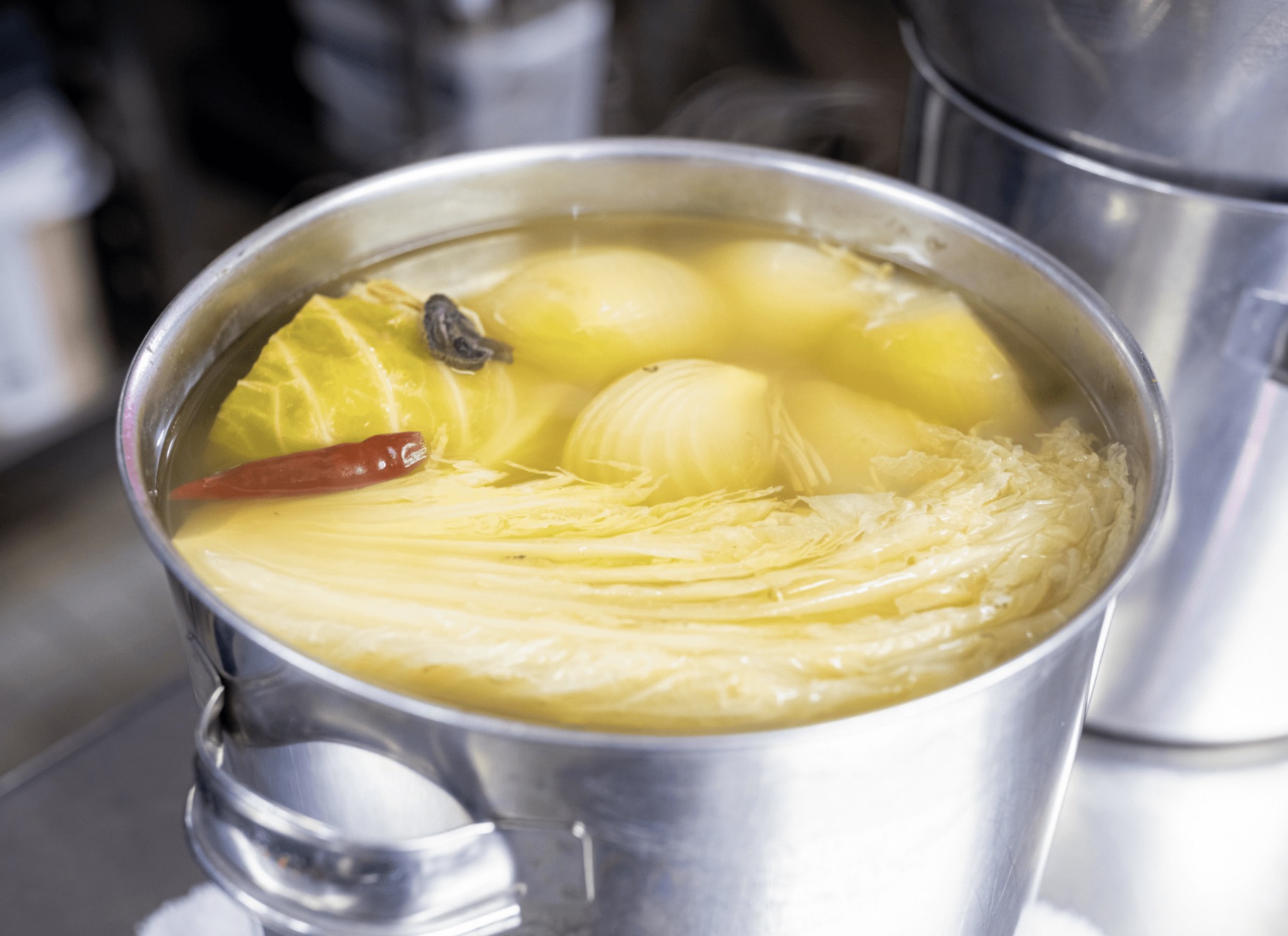 Most ramen stocks fall into one of these two categories: chitan stock (clear stock) or paitan stock (milky stock). In this chapter, we will provide instructions on how to make both kinds.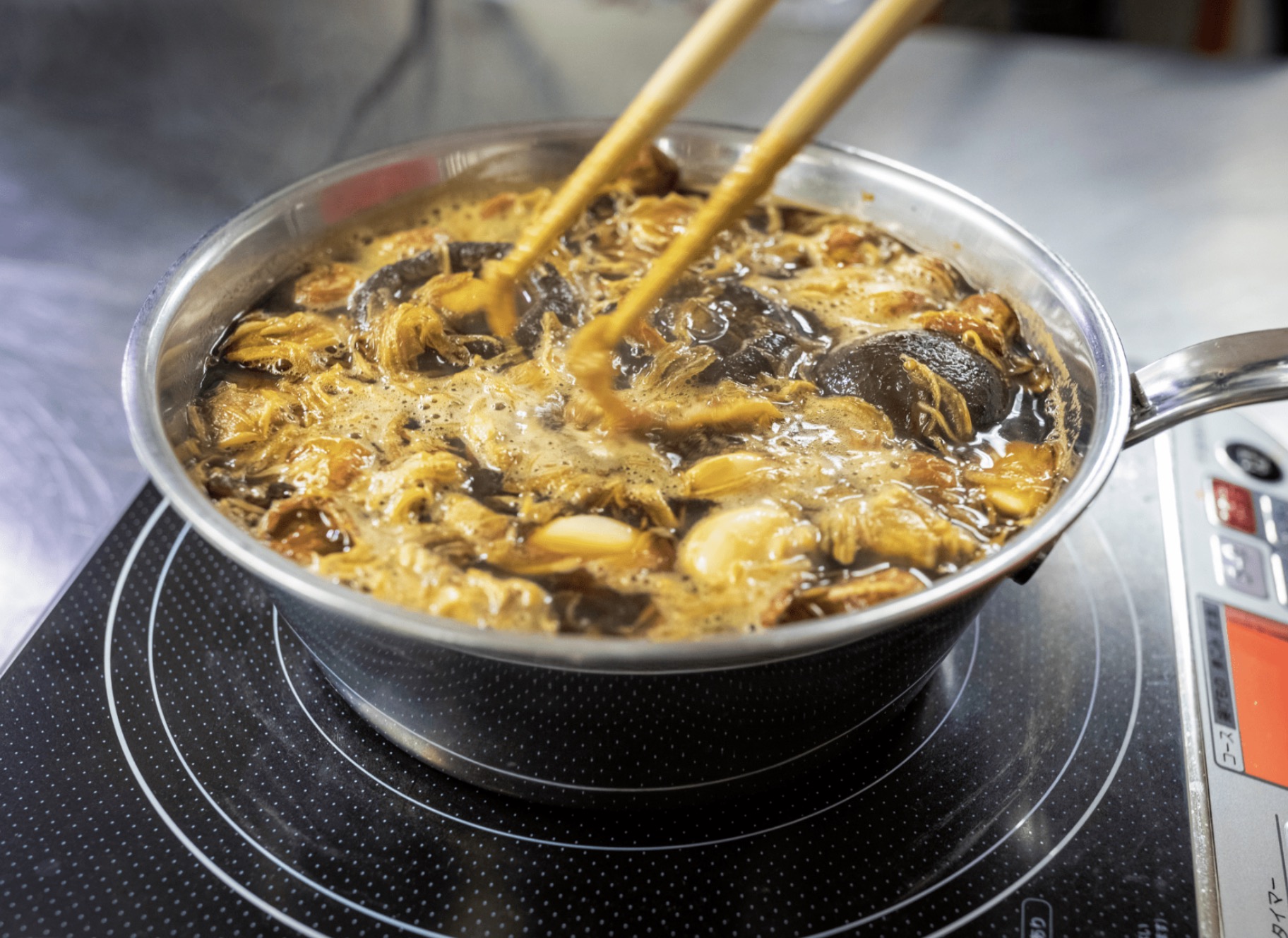 Tare (sauce) can enrich the taste of ramen. This chapter covers the three main types of tare.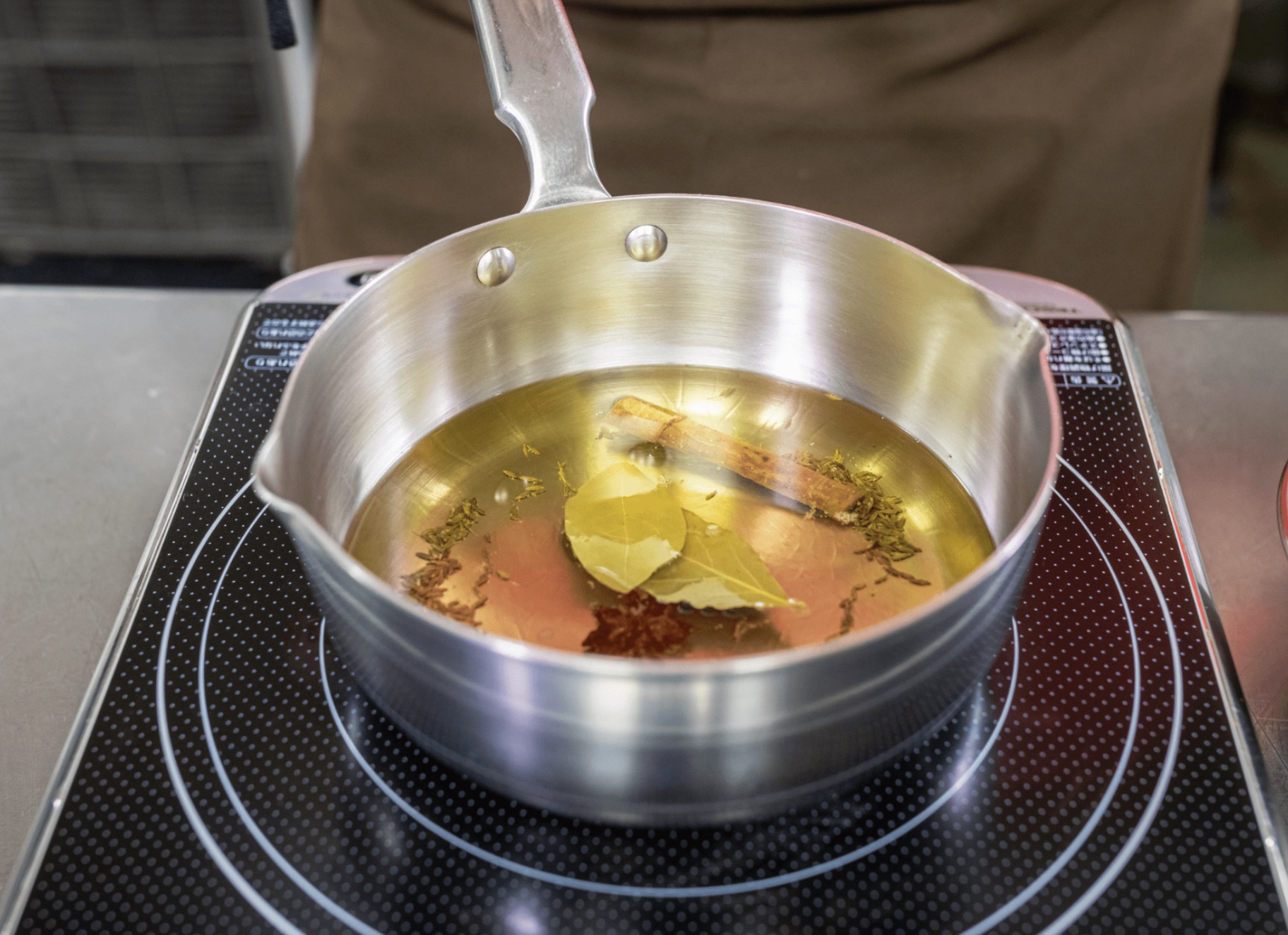 CHAPTER 5: FLAVORING OILS
Mr. Yatogi reveals multiple ways of creating oil, which adds a sharp flavor to the ramen.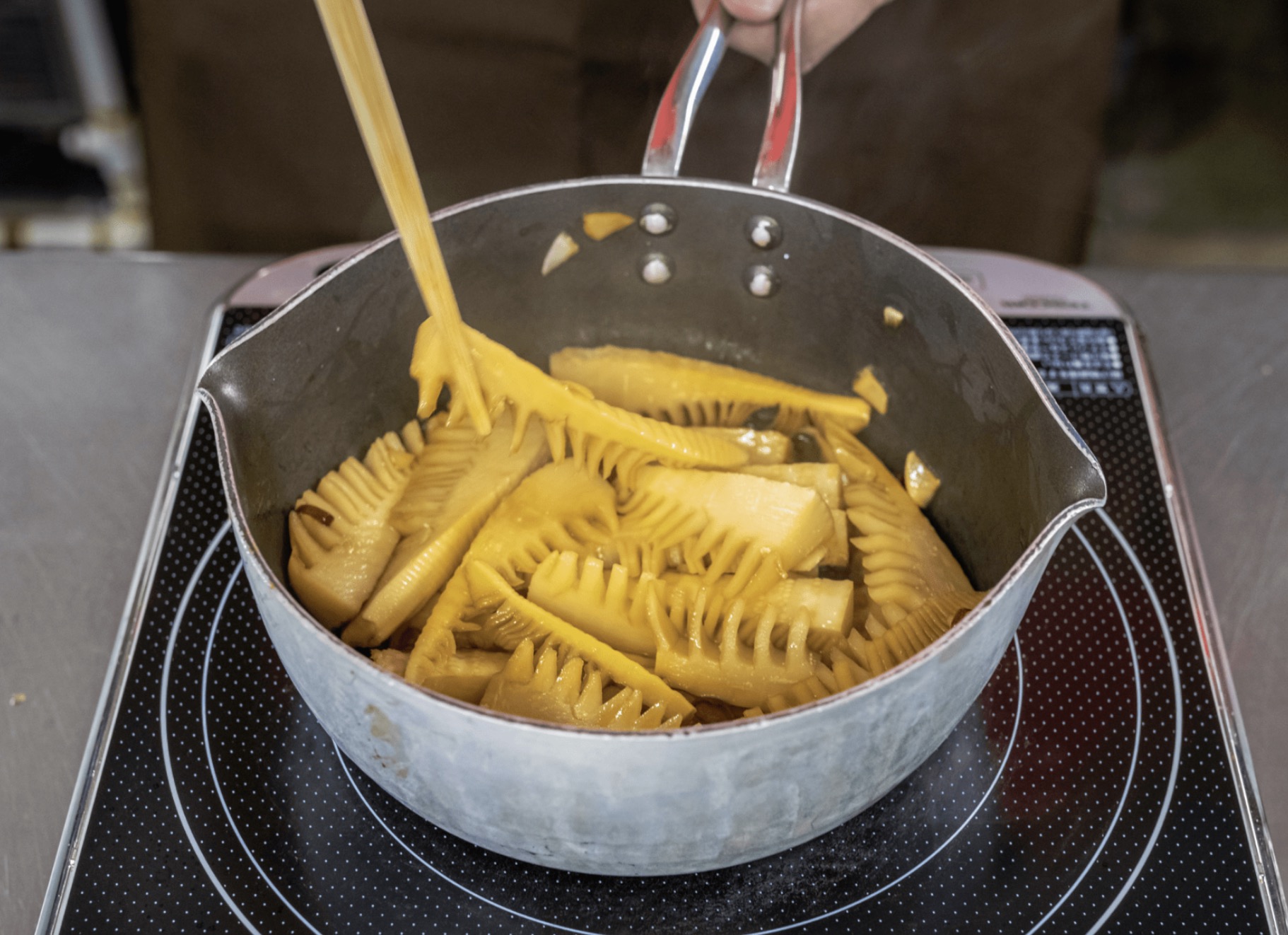 CHAPTER 6: RAMEN TOPPINGS
Ramen toppings are fun to make – use your imagination to make yours! In this chapter, we will share with you how to prepare three kinds of ramen toppings.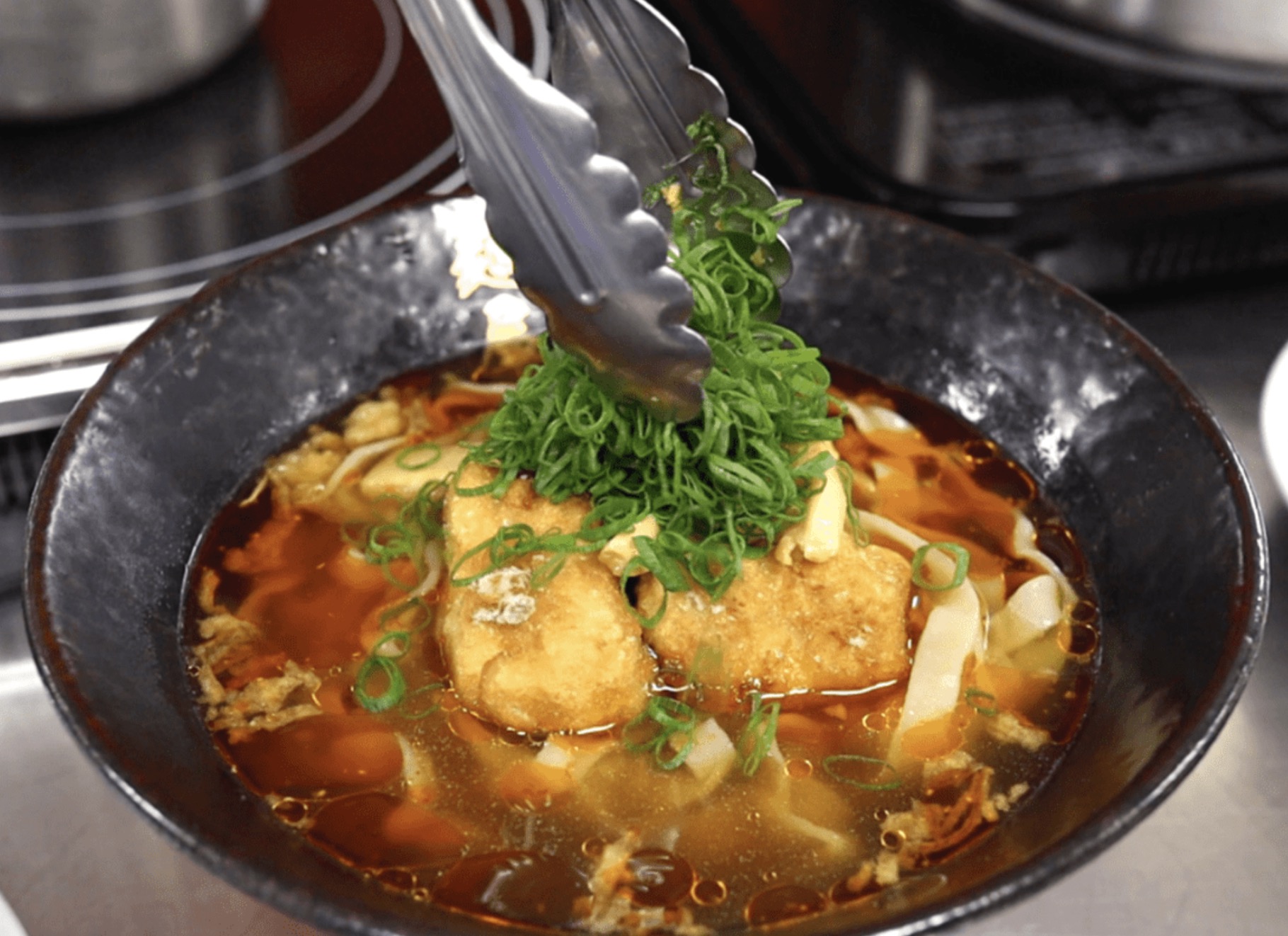 CHAPTER 7: RAMEN ASSEMBLY
Finally, we assemble all the components you learned about in previous chapters to create a bowl of ramen. You will learn five different ramen bowl combinations in this chapter.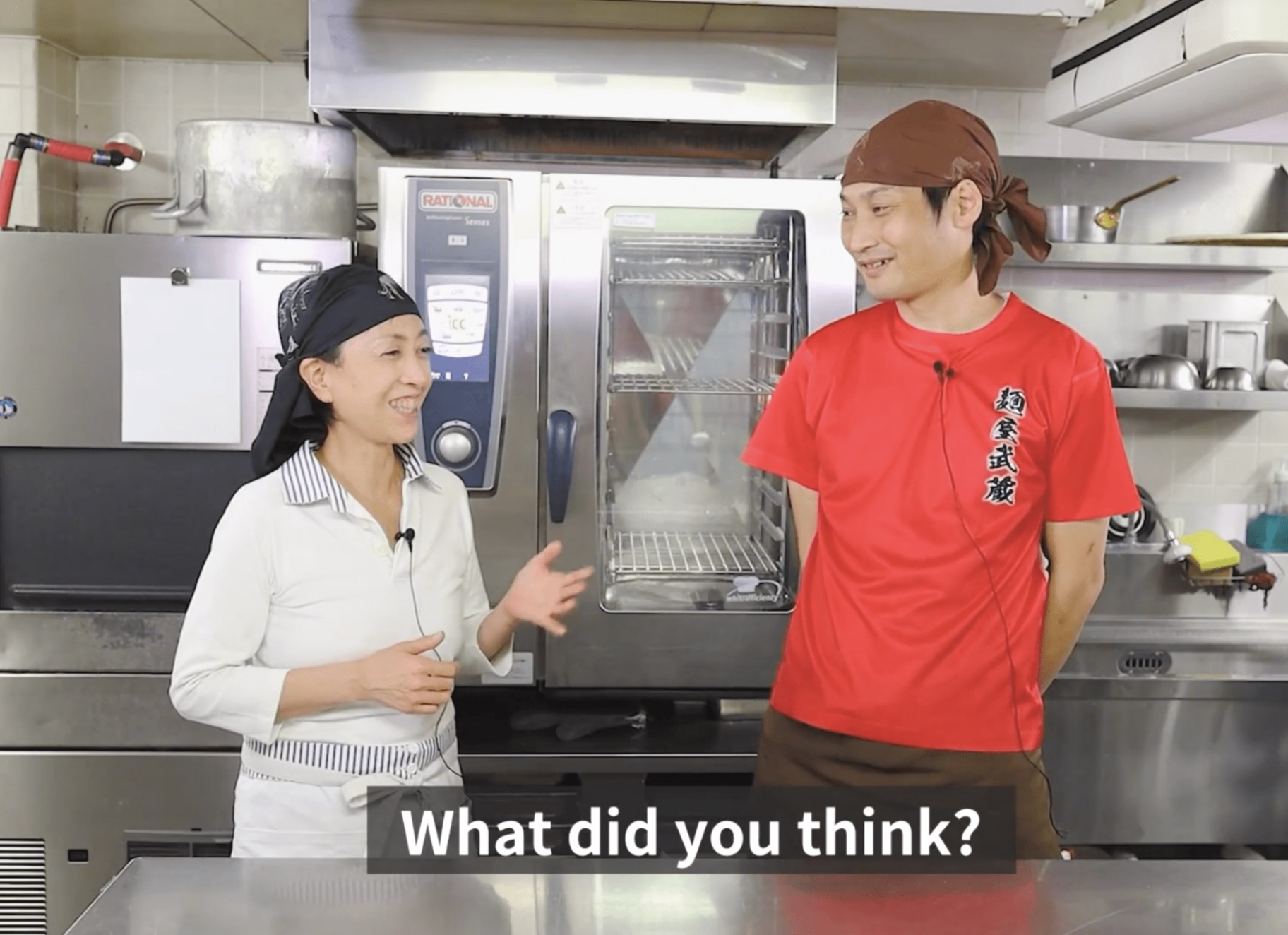 Here you will find additional commentary from the lecturers. Also, you will receive a special offer if you complete the course by submitting your own original ramen.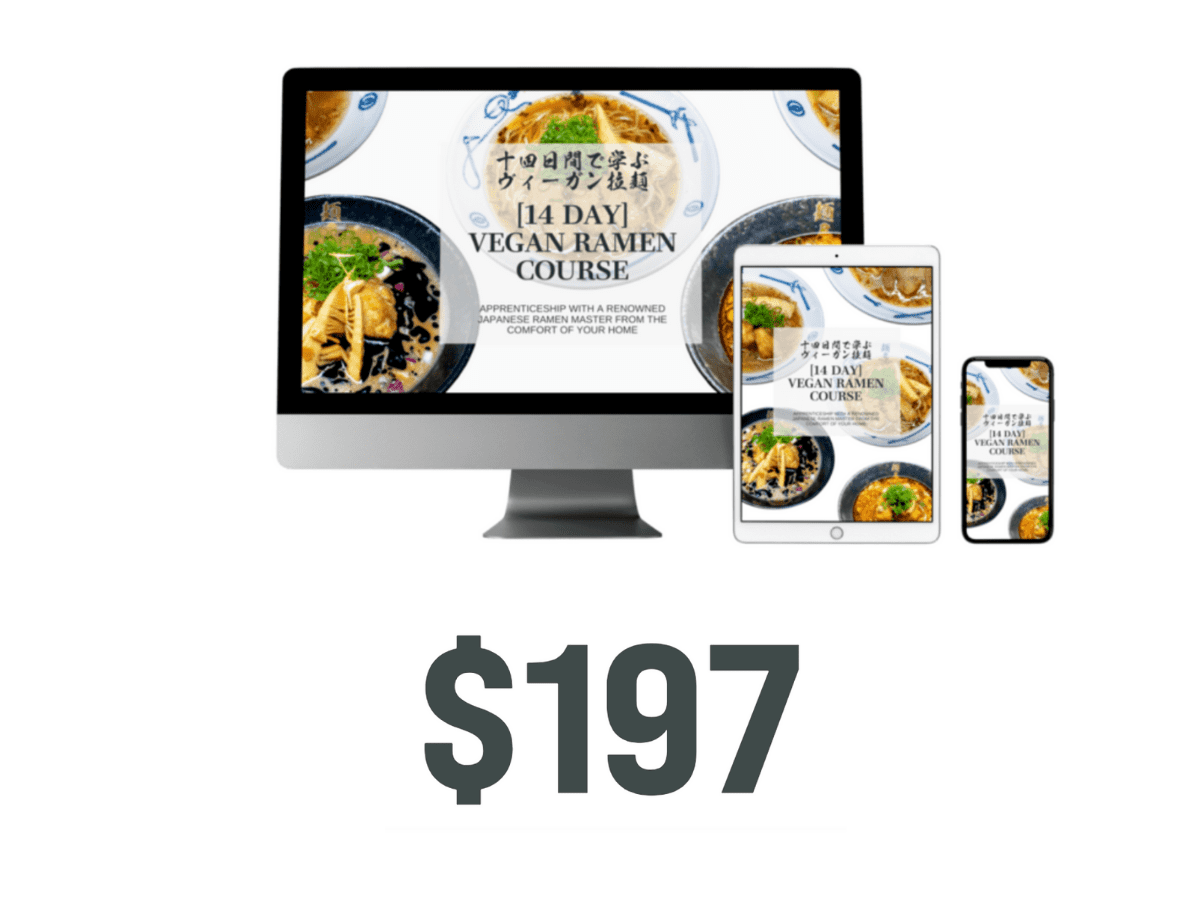 [14 Day] Vegan Ramen Course
8 chapters with 58 lessons (14 days length)
Life-time access
Issue certificate
Team professionals to answer your questions throughout the course
Membership discount and early access to new courses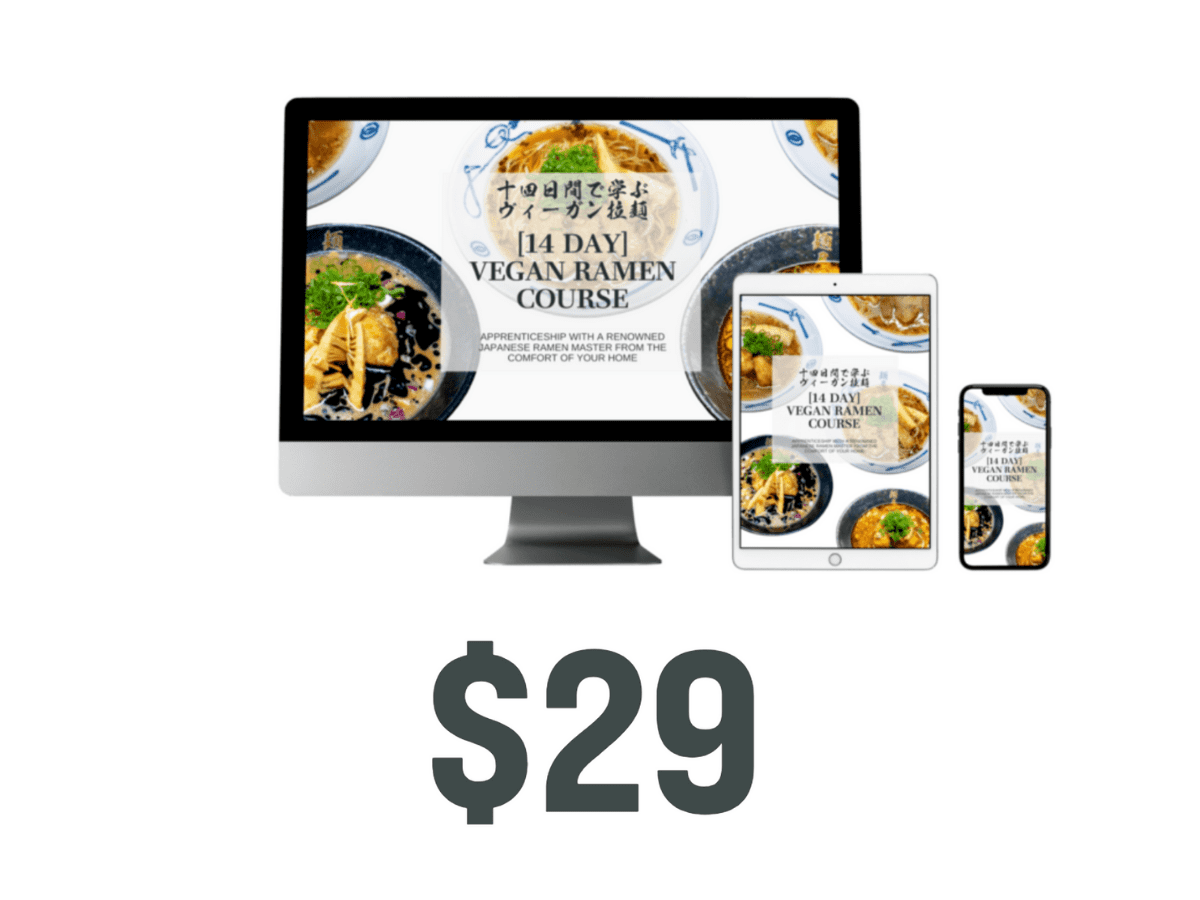 Trial [14 Day] Vegan Ramen Course
6 chapters with 18 lessons (making a bowl of miso ramen)
Life-time access
Team professionals to answer your questions throughout the course
Discount of the course price on the complete course when you enroll ($29 worth).